Bangkok Nightlife
A City that Never Sleeps!
By Auburn Silver
July 25, 2018
Needless to say, the nightlife in Bangkok is truly vibrant with many entertainment options and some of the best things to do! Read on to know more about Bangkok's nightlife.
Rooftop bars
What would be more romantic than sipping your favourite cocktail at a rooftop bar while enjoying a gorgeous sunset view! Bangkok features numerous rooftop venues to please tourists with a memorable dining experience. Most of its rooftop bars provide a stylish setting with a bit of cosmopolitan chic. Spend a wonderful evening with your loved ones beneath the stars!
Dinner cruise
Sounds interesting? Yes, it is. Do not miss the chance to experience a wonderful intimate dining experience in a luxurious dinner boat. Entice your taste buds with a range of famous Thai dishes while enjoying the breathtaking scenery on either side of the river. The best way to go on a dinner cruise will be to first check into a preferred choice of accommodation. Many Bangkok resorts, the likes of Anantara Riverside Bangkok Resort will offer you a scrumptious dinner in a beautiful rice barge, the Manohra Cruise.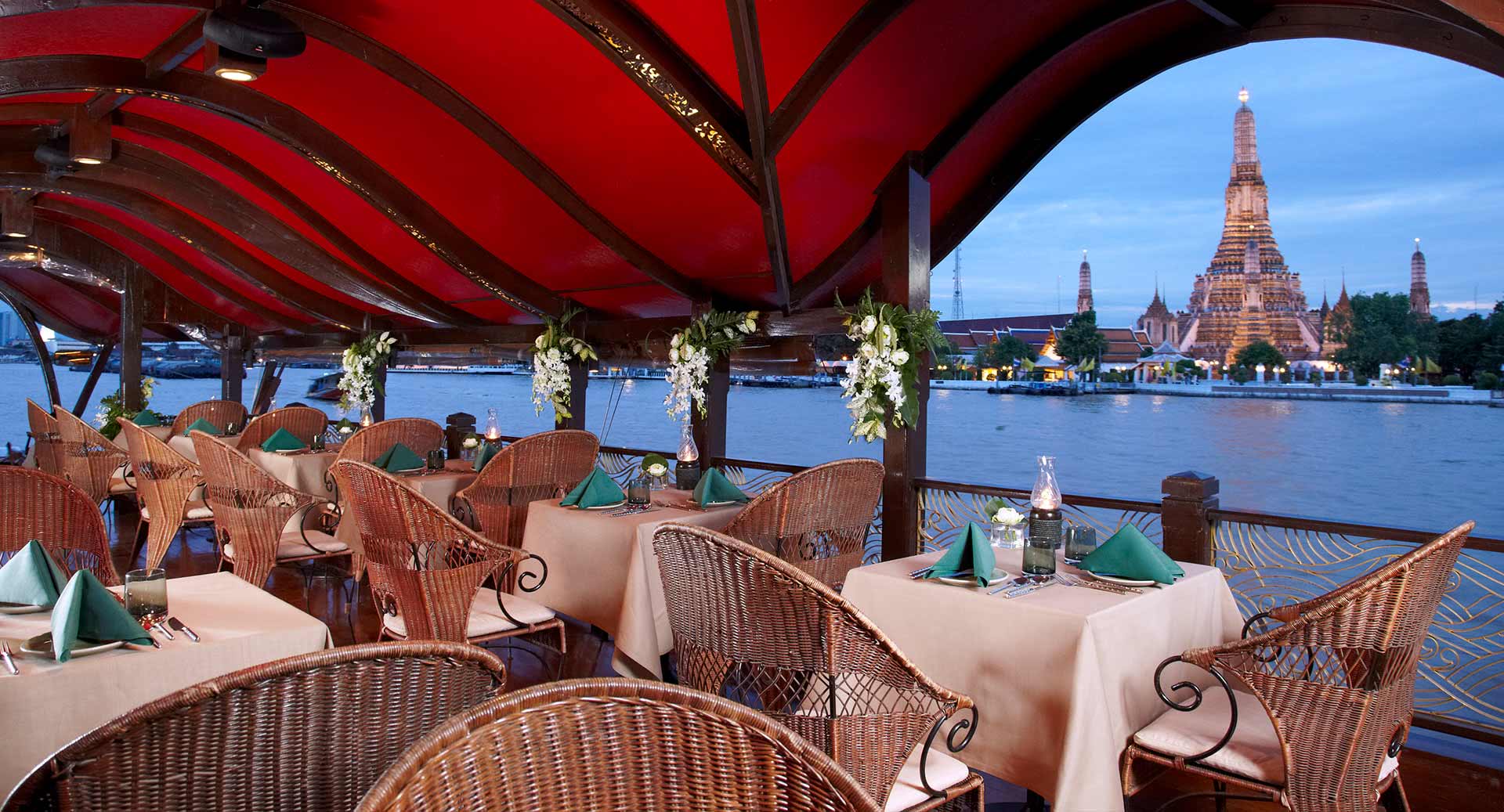 Night shopping experience
If you are not interested in spending time at a bar or a club, have an enjoyable time doing night shopping. It will give you the opportunity to get close to the locals. You'll come across a myriad of street markets featuring diverse and attractive goods. Don't forget to savour some delicious snacks and evening drinks!
Smooth Jazz Music
Bangkok's nightlife isn't all about night shopping and dining. You can listen to good music played by some of the most talented local musicians. For instance, the Mandarin Oriental's Bamboo Bar is known as the best live jazz spot in Bangkok.
Auburn Silver is a travel writer who has a passion for fashion and a deep interest in admiring new and exotic attractions around the world. Google+